Essential gifts to make family life a little easier this New Year!
So, children are back to school…in your living room, the Holidays have descended upon us and everyone has had to adapt. Kids are now home 24/7-365 and parents have already started pulling their hair out. Raising my hand here…I am one of these parents!! Not only are we working or trying to get back to work, but we continue our regular duties of getting projects finished, such as cleaning, cooking, and tackling that mount Everest sized pile of laundry. We also now have accepted new positions as Daycare and Teacher's Assistants on top of it all. Is it just a tad overwhelming, or is it just me?! Well, these days, it's all about flexibility and overcoming some challenging situations, and I know we will get through this. Luckily, there are some fantastic things available to help us make this crazy time a little easier. These products will add some fun, some much-needed zen, and will even give you precious time back so you can remember to enjoy this new schedule with the ones you love. Each of these products would make excellent gifts for yourself or parents who are also doing it all.
Ninja® Foodi™ TenderCrisp 8-in-1 6.5-Quart Pressure Cooker
This thing came in a huge box and takes up quite a bit of real estate on the kitchen counter, but let me tell you, it's worth every inch. We received it as a gift from our Mother-in-Law after our twins turned One, and I have to admit, I was a bit skeptical at first. I love to cook (using the oven) and was slightly scared to learn how to use the Foodi, but once I did (and it took like 2 seconds), I was super impressed. This machine air fries, pressure cooks, bakes, all in the time it usually takes prep for a conventional meal in the oven. Everything we've cooked in the Foodi has turned out delicious. The unit comes with a recipe book and instructions on how to cook practically anything. This is a game-changer when you don't have the time to spend on dinner, and I already have someone in mind who's getting this as a gift from me very soon! (They will love me forever.)
The Echo Dot (4th Gen 2020 Release)
Who doesn't love shouting at Alexa in their best "Moira Rose" voice? "Ahhhhlexah! This wine is awful…bring me another glass!" If only Alexadarling could appear and do just that. (Maybe in a few more years!) The Echo Dot is super helpful with choosing the right music, answering a question or two, giving you the latest news and weather, and even helping you turn on and off your lights and alarm. The more reasonably priced Echo Dot seems like a simple addition to your household, but great things come in small packages.
YETI RAMBLER 14 OZ MUG WITH STANDARD LID
How many times have you set your coffee somewhere while you're distracted and come back to a room temp cup? Ugh, it's always waaaay too early for that nonsense. But here's excellent news! The Yeti Rambler Mug allows you to embrace those moments of distraction, and no matter how many minutes you are distracted, your drink will be the same temperature it was when you poured it. Yeti does not fool around. This 140z mug comes with a durable and super snug lid and it's also double-walled vacuum insulated and scratch proof. Plus, it's so cute and comes in an array of colors. This mug is one of my favorite things and will make a beautiful gift for yourself or any coffee/tea lover close to your heart.
Anker Eufy RoboVac (and Mop)
I've heard that some people in this world enjoy vacuuming and mopping. This girl is not one of them. Due to its advanced laser navigation, it learns your home's perimeters quickly and has a run time of about 2.5 hours before returning to the charger. The increased strong suction guarantees all those little crumbs will get picked up. It also moves from carpets to hard floors seamlessly and it mops…I repeat, it mops. One of the best features is setting virtual boundaries from your smartphone to only clean where you want it to. It was a little bit of a splurge, but this is one of the best gifts I've ever bought for myself!
Hellofresh Subscription
A meal delivery service like HelloFresh exists to deliver you healthy ingredients, so you can quickly (and easily) cook delicious and nutritious homemade meals without all the hassle of planning, shopping, and prepping. I mean, who wants to spend more time at the grocery store right now anyway? The site lets you customize your delivery according to your family's size, dietary restrictions, and taste preferences. They also have several gift certificates in many denominations so that you can send someone one week, several weeks, or a month of deliveries.
Key Finder- Esky Wireless RF Item Locator
How many times have you been late because you can't find those darn keys? This gadget solves that very problem! Just click the remote control to activate a beeping sound and flashing lights from the receivers that you attach to your keychain. The receivers work within an almost 100 ft radius and are strong enough to send a signal through hard and soft materials such as walls and fabric. This key finder is a perfect gift for that busy family, especially one with more than two drivers.
Savor Life Planner
Like many of you, I have a lot going on, so these beautiful new planners help me focus on my time management and allows for more mindfulness and clarity. (Yes, Please!) This planner narrows down your next 90 days and enables you to organize what the owner calls "gorgeous chaos." This life coach/daily calendar/planner focuses on your to-do list so you can focus more on yourself. I just started using mine, and I already cannot imagine life without it.
Wine Subscription ONEHOPE Wines
I like wine. Just kidding, I LOVE wine! I also love philanthropy. ONEHOPE Wines is a fantastic company. They create beautiful award-winning varietals that, with each purchase, give a percentage to your favorite charity. The quarterly wine subscription includes six glorious bottles curated by their master winemaker. They also have adorable custom labels and gift boxes, which would make me cry tears of joy if one happened to appear on my doorstep. This is literally the gift that keeps on giving.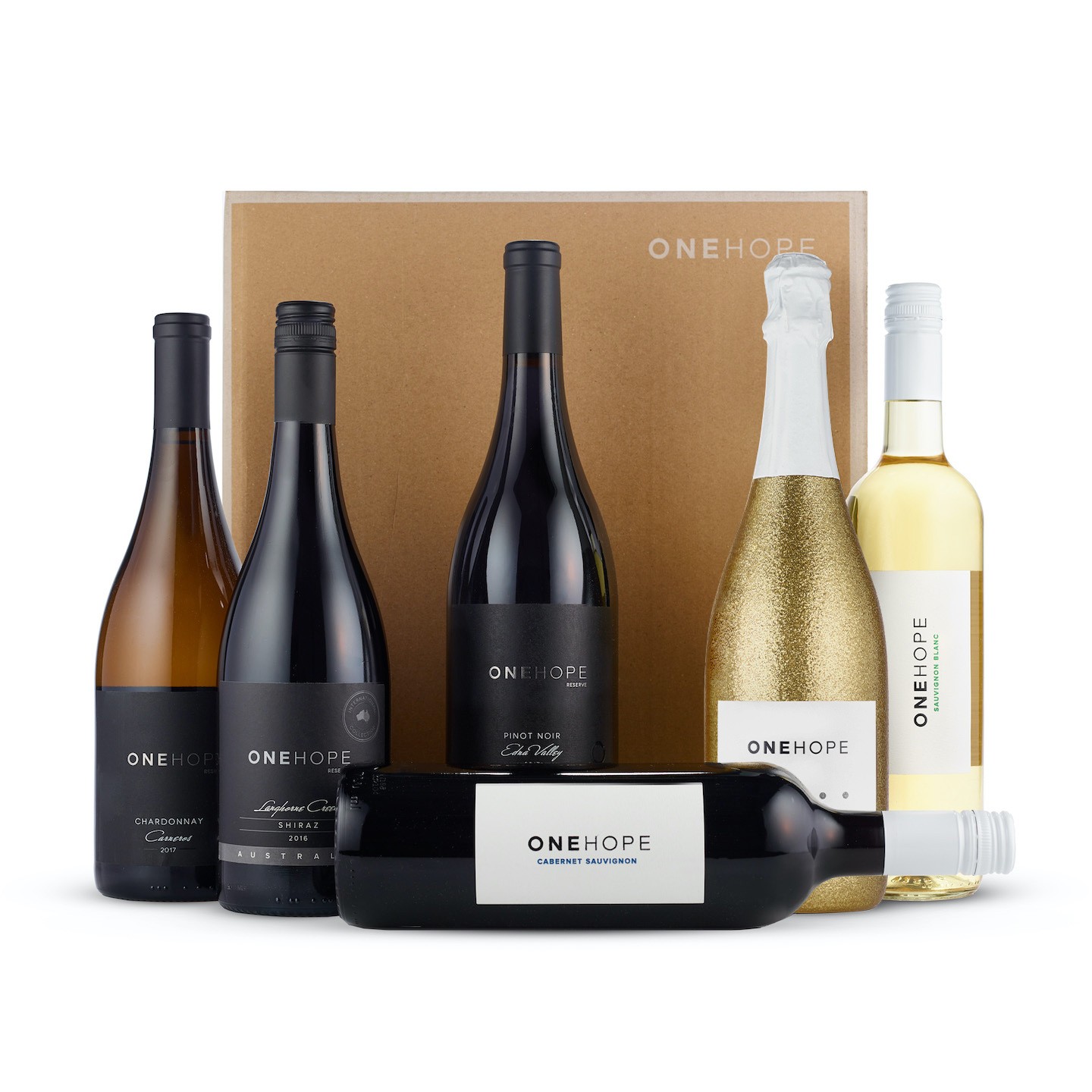 Headspace Subscription
As soon as we set foot on our floors in the morning, it seems to be non-stop. Some days just hit you like a ton-o-bricks. Good thing, there is an app called Headspace to help you take a little time-out. There has been such incredible research surrounding meditation's benefits. Now, technology has made it easier and more convenient than ever to find a quiet moment to reconnect with ourselves and take a moment to breathe. In as little as ten minutes a day, you can learn the essential life skill of meditation. We need this now more than ever and it's one of the most important gifts you can give yourself or a loved one!